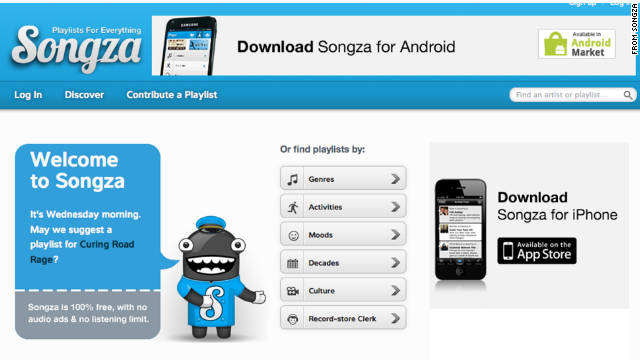 In 2008, Songza started out as a searchable database for streaming music with five guys living in a house on Hicksville, Long Island. Today, the company is still based in Long Island City but now has nine full-time employees and 25 music experts thanks to its quite remarkable history.
As Songza is trying to build a customizable internet radio station way back in 2008, another company named Amie Street, started by Brown University seniors in 2006, created an online platform where artists are able to upload and sell their music. The two companies crossed path in 2009 wherein Amie Street acquired Songza. Finally, in 2010, one of Amie Street's investor, who happens to be retail king Amazon, bought Amie Street.
Believing that the new thing was going to be streaming, Mr. Elias Roman, along with Amie Street's other co-founders, focused on Songza. Their big break came in 2011 when, after raising a six figure financing from Amazon, Deep Fork Capital and other individual investors, Songza was re-launched.
Since then, Songza was featured on Facebook's f8 developer conference and has built thousands of searchable playlists on various genres submitted by music experts and users.
Songza continues its momentum with their recent release of its latest feature called Music Concierge. Think of it as an AI that senses what music you're likely to listen to that very moment. Initially, the site will ask you some context. For example, after choosing a genre it will suggest a few playlists. It also considers the time of day and the type of device you're using. After some time of using the site logged-in, it will start to make suggestions based on your listening habits and your favorited tracks. The site also shows what songs are trending in the last three hours.
Songza is seeing a launch late this year of a voice-activated version that can be integrated into car computer systems.
Not so fine print: Songza doesn't allow access to listeners outside the United States due to licensing constraints.
Via Betabeat